Jason McCann
As a founder and the CEO of Vari, Jason McCann's mission is to help companies create environments that elevate people.
A lifelong entrepreneur, Jason has more than 20 years of experience building and running successful companies. He learned the importance of putting the customer first early-on while working in his mother's hair salons as a child.
Jason co-founded VariDesk in 2013, and the brand quickly became synonymous with sit-stand desks. Under his leadership, the company grew at an incredible pace and expanded its product and service offerings significantly, calling for it's new, more inclusive name – Vari.
Today, Jason oversees all aspects of Vari from design, to sales, to customer service and distribution. The company has grown into a workspace innovation company that provides everything high-growth businesses need to unlock the potential of their workforce – from a full suite of office furniture to the workspaces themselves, offering space-as-a-service with VariSpace. A multi-tenant campus designed to elevate the way businesses approach office, VariSpace offers first-class amenities, fully outfitted offices, and flexible lease terms to enterprise-level clients.
Jason accepted the award for 2016's fastest growing company in the Dallas area at the annual SMU Cox Dallas 100™ Awards Ceremony, and in 2017 he was honored with EY's Entrepreneur of the Year award alongside his co-founder and longtime business partner.
Jason has spoken at industry events including Dreamforce, The C-Suite Conference, and Startup Grind where he shared the stage with other established leaders like Melanie Whelan of Soul Cycle. In 2018, Jason was interviewed by CNN Money on the NYSE floor, and he spoke at Australia's Parliament in 2015 regarding workspace innovations and their effects on public health. He has been published by Forbes, Entrepreneur, Inc. and more.
Jason lives in Coppell, Texas with his wife of 22 years and their three children. He is a board member at the Texas Real Estate Council and a member of Eric's Club, a distinguished and select group of University of Houston's Hilton College that build a legacy of student inspiration. Jason is actively involved in his local community. Among other initiatives, Jason serves as a judge for the Coppell High School Incubator program, which works to develop the entrepreneurs of the future.
Jason earned both his B.S. and MBA from the University of Houston.

Interview Questions:
The Launch of Vari | Your entrepreneurial roots were nurtured during your childhood working at your mother's hair salons. Can you tell us about your career up to launching VariDesk in 2013?
Origin | Please share the story of your business partner's sciatic nerve pain that led to creating the prototype of the first VariDesk?
Milestones | What are some of the key milestones of Vari from 2013 until today?
Vari Today | Can you provide a snapshot (Fast Facts) of Vari today - users, employees, offices, Fortune 500 and other key metrics?
VariSpace/Space-as-a-Service | What is your space-as-a-service concept? Where are they located?
Rebrand | In February 2020, you changed the name from Vari-Desk to Vari. Can you tell us about the reason and execution of the rebrand? What impact did COVID-19 have on the rebrand?
Lessons on the Rebrand | What lessons were learned in the rebrand?
New Cities | In 2020 you entered a number of new markets; which cities were included. What are the plans for 2021?
The Future of Workspace | What is the future of work - is it remote, work from home or a hybrid model?
Connect with Jason on LinkedIn
About Vari
Variis the workspace innovation company that helps growing organizations unlock the potential of their space and their people.
From a collection of office furniture to workspaces offering space-as-a-service, the company makes it easy for high-growth businesses to scale and flex their office space. Organizations all over the world — including over 98% of the Fortune 500 — use Vari products, which are tested and certified to the highest industry standards.
Fast Facts:
We have more than 3 million fans worldwide.
Our products can be found in 120 countries – and we ship to more than 30 daily.
Vari products can be found in 98% of Fortune 500 companies.
VariSpace is our space-as-a-service concept. We have three locations: VariSpace Las Colinas, VariSpace Southlake, and VariSpace Coppell (coming 2022), in Dallas-Fort Worth.

Vari is a Workspace Innovation Company:
Our vision has evolved over time, along with our product and service offerings, to create workspaces that elevate people. Today, we offer 200+ workspace products, including electric standing desks, conference tables, lights, moveable walls, seating, storage, etc.
Rebrand:In February 2020, we announced a multi-million dollar rebrand changing our name from VariDesk to Vari. We are much more than a standing desk now.
VariSpace is our space-as-a-service concept.

We have three locations: VariSpace Las Colinas, VariSpace Southlake, and VariSpace Coppell (coming in 2022), all located in the Dallas-Fort Worth area.
Expanding into New Cities: While we are a global company, and have shipped products to over 120 countries, we have always been headquartered in Dallas-Fort Worth, Texas.
oIn 2020, we entered new markets including: Austin, TX; Baltimore, MD; Denver, CO; Houston, TX; Phoenix, AZ; Washington, DC.
oIn 2021, we will enter new markets including: Atlanta, GA; Charlotte, NC; Nashville, TN; Raleigh-Durham, NC; and Tampa, FL.
Showrooms: We have locations across the U.S. Clients can schedule a visit at Vari headquarters or at a showroom in Austin, Denver, Houston, Phoenix, or Washington D.C. Our flexible, innovative solutions are on display for clients to touch, feel, and try out.
Origin: In 2012, Vari co-founder and CEO Jason McCann's business partner was looking for a standing desk to help treat his sciatic nerve pain. He felt much better when he stood while working, but the options were too expensive or too difficult to assemble. We knew there had to be a better way. We created a prototype that would become the first VariDesk – a sit-stand desktop converter that transformed any desk into a standing desk. In the following years, our company has grown quickly from 2 employees to over 350. In 2017, CEO Jason McCann won the EY Entrepreneur of the Year award in the emerging category.
Executive Leadership: CEO and Co-Founder Jason McCann; President & COO Jeff Lamb

For more information, please visit www.vari.com.
---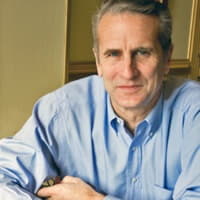 Edwin Warfield, CEO of citybiz.co, conducts CEO Interviews.
If you're interested in a citybiz CEO Interview, please contact Edwin Warfield - edwin.warfield@citybuzz.co