Purchaser Acquires 54,250 SF Neighborhood Center - DFW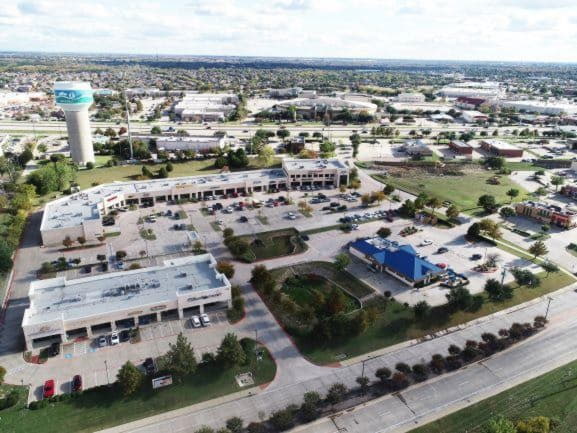 Wellington Realty, a commercial real estate services company with brokerage and management capabilities serving the four major markets in Texas, announced the successful sale of Ridge Road Towne Center, located at 2455 Ridge Road, Rockwall, TX.
The Neighborhood Center sold in March 2020, and Wellington Realty's Managing Partner, David Shaffer, and Investment Sale Associates, Caleb Jones, Tammy Shaffer, Curtis Sung, and Brandon Johnson, who are all based in the company's Dallas office, worked on the transaction. "Through our knowledge of the market and relationships with active buyers, we were able to create advantageous terms and pricing for the asset," said Tammy Shaffer.
The new owner purchased an attractive,value-add retail center at 74% occupancy. "There were several obstacles during the escrow process,one was a drop in occupancy, but Wellington Realty anticipated the problem and ultimately closed the transaction," said Curtis Sung.
Built in 2005, Ridge Road Towne Center is located blocks from I-30. "The retail fundamentals in the area are strong with affluent demographics and new housing developments nearby. The Rockwall retail submarket has surpassed the average DFW rent increases over the past 3 years and remains healthy for owners to capitalize," said Brandon Johnson.
ABOUT WELLINGTON REALTY
Wellington Realty offers commercial real estate brokerage and property management services in Dallas, Houston, Austin, and San Antonio. The firm specializes in real estate investment sales, leasing services, property management, and asset management for office, industrial, retail and multifamily properties. For more information, visit www.wellingtonrealty.com.