Edward V. Marshall
Edward V. Marshall is the Global Head of the Dentons Family Office and High Net Worth (DFO) sector. Edward is a family office insider and a renowned family office researcher, advisor, and author. He is widely regarded as one of the preeminent thought leaders in the family office space, distinguished by his service to families around the world.
Prior to joining Dentons, Edward held leading roles in family office practices at Credit Suisse, Citibank, and Boston Private (acquired by Silicon Valley Bank).
Edward is a core member and senior advisor to the UHNW Institute, a think tank organization created to support family offices and UHNW individuals by promoting best practices, professional development, and positive change in the wealth management industry and family wealth field. He is a frequent guest lecturer on family office and wealth management at New York University's Stern School of Business.

Interview Questions:
Career | Prior to joining Denton's you were a managing partner at Boston Private. Can you tell us about your career and the decision to join Dentons?
Role | Your position is Global Head of the Dentons Family Office and High Net Worth sector. What is your role within this group?
Dentons | Can you explain more about the function, experience and value behind Dentons' Family Office and High Net Worth group?How many lawyers are in this practice area? Is this area a priority for Dentons?
Author | You recently authored "Surveying the Risk and Threat Landscape to Family Offices". What are the risks and threats?
Trends | What trends do you expect to see within this industry in 2021?
Recent press releases:
Edward Marshall Joins Dentons as Global Head of Family Office and High Net Worth Group
Dentons Canada successfully represents client on a TFSA tax penalty appeal against the CRA in front of the Federal Court of Canada
Dentons advises Yonsung Group on acquisition of Arevipharma
Paul Jarvis appointed as CEO for Dentons' UK, Ireland and Middle East region
Dentons advises Greencells on Dutch-Italian PV joint venture with Blue Elephant Energy
---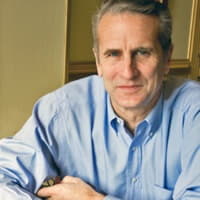 Edwin Warfield, CEO of citybizlist, conducts CEO Interviews.
If you're interested in a citybiz CEO Interview, please contact Edwin Warfield - edwin.warfield@citybuzz.co