Summary
Exxon Mobil is our top integrated energy pick for 2021. It's back to the basics here with one of the largest publicly traded companies.
The company has an impressive integrated asset base, especially in the upstream sector, it can use to drive strong rewards.
In a normal environment, which we expect going forward, the company has strong FCF potential.
I do much more than just articles at The Energy Forum: Members get access to model portfolios, regular updates, a chat room, and more. Get started today »
Exxon Mobil (NYSE:XOM) is a near $180 billion midstream company that has been punished more than most since the start of COVID-19. The company's share price is down more than 40% YTD, and that's despite its more than 30% recovery since its lows. As we'll see throughout this article, the company is heavily undervalued based on forecasts for 2021 prices, and our expected reversion to a fair valuation makes it our top integrated energy pick for 2021.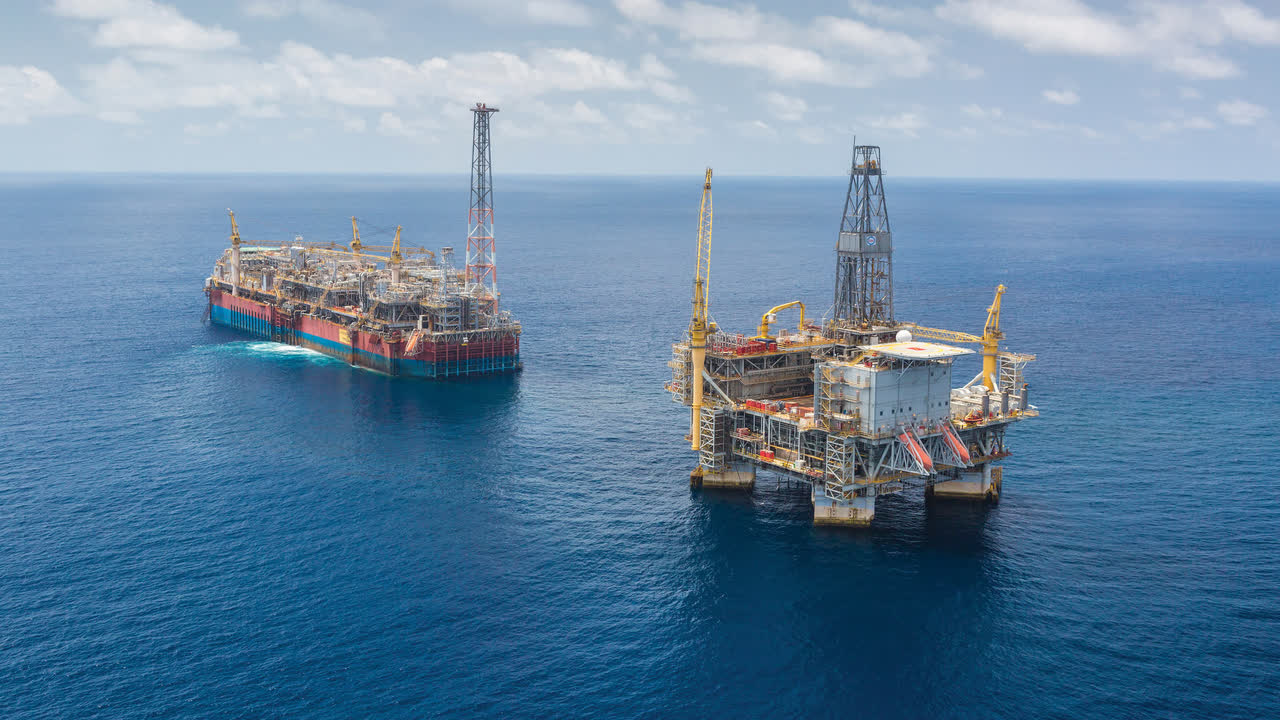 Oil Market 2020
The oil market in 2020 had an unprecedently difficult time as a global pandemic ravaged the world.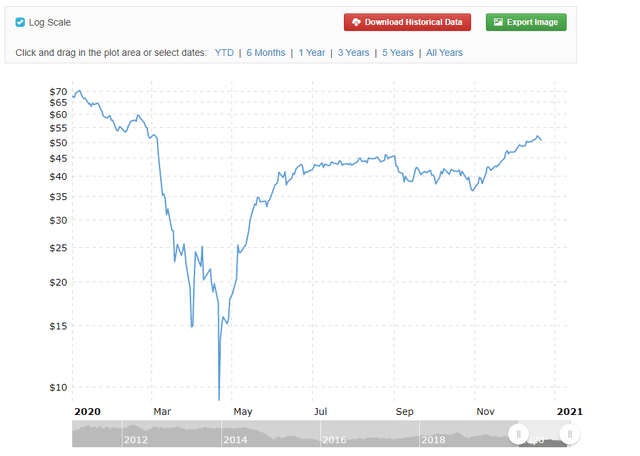 Crude Oil Prices - Macro Trends
Oil markets collapsed in late-March as a result of an unprecedented collapse in demand and a lack of storage base. The massive collapse affected all players in the oil industry, the small and the large alike. Exxon Mobil suffered massively, just like all of the other players in the industry, taking a big hit financially. OPEC+ infighting also hurt oil prices.
From there, oil prices have proceeded towards recovering. However, it's been a slow and painful recovery, and oil prices still aren't particularly great. Current prices near $50/barrel are respectable, but more significant of a price recovery is needed to reward shareholders.